Delivery, pickup & shipping,
on your terms.
Offer home delivery, curbside pickup, or nationwide shipping based on your capabilities. Create your own service zones, while adjusting delivery dates or availability by each specific location.
Drag and drop delivery areas
Create multiple zones with unique delivery dates, order cutoffs, or product availabilty. Your customer orders will be auto-placed into the relevant zone based on the delivery address.
Service location map
Generate an interactive service map of delivery and pickup locations, along with zone-specific order minimums, fees, and dates.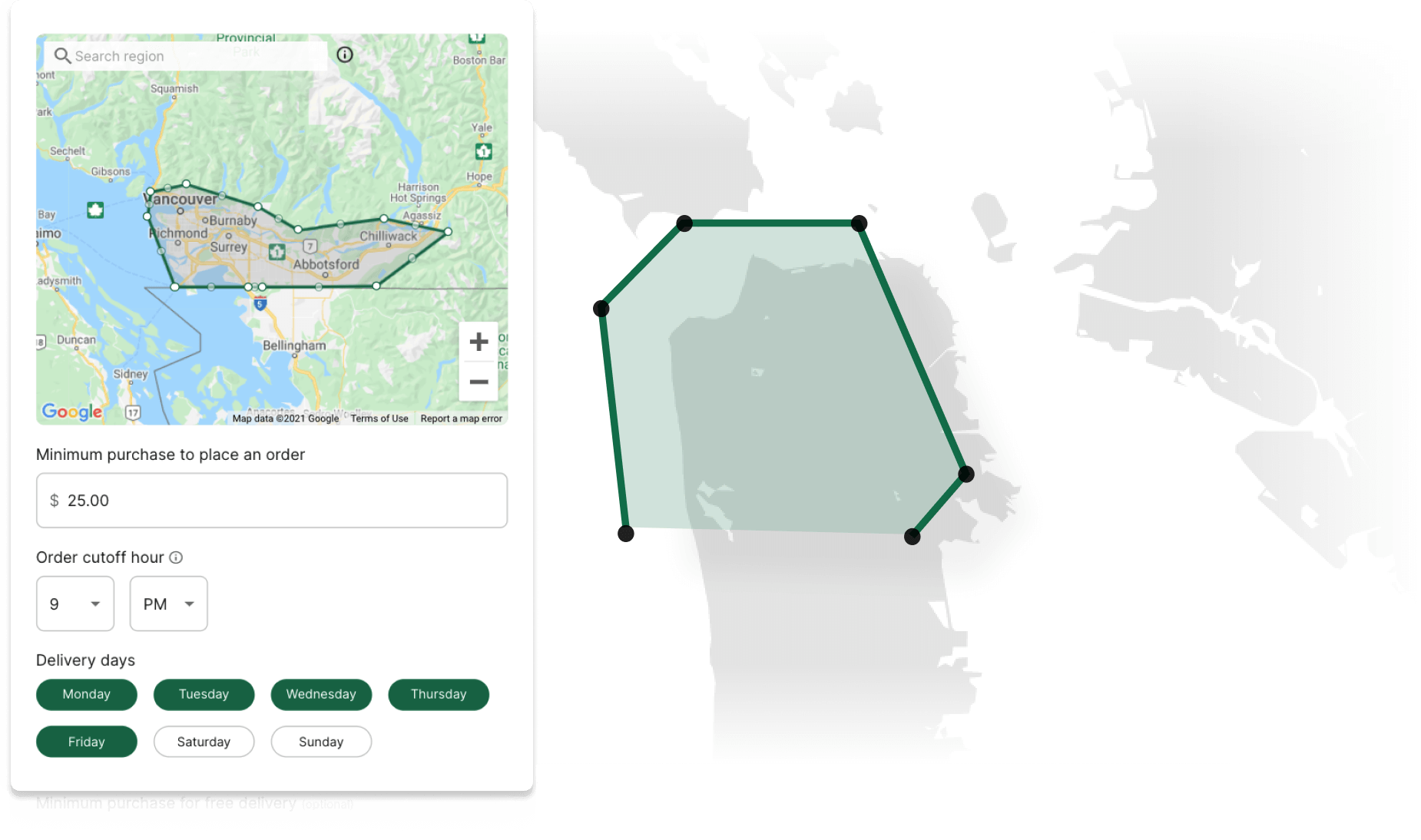 Multiple pickup locations
Allow customers to pick up from single or multiple pickup locations. Set specific order cutoffs, pickup dates, or detailed pickup instructions.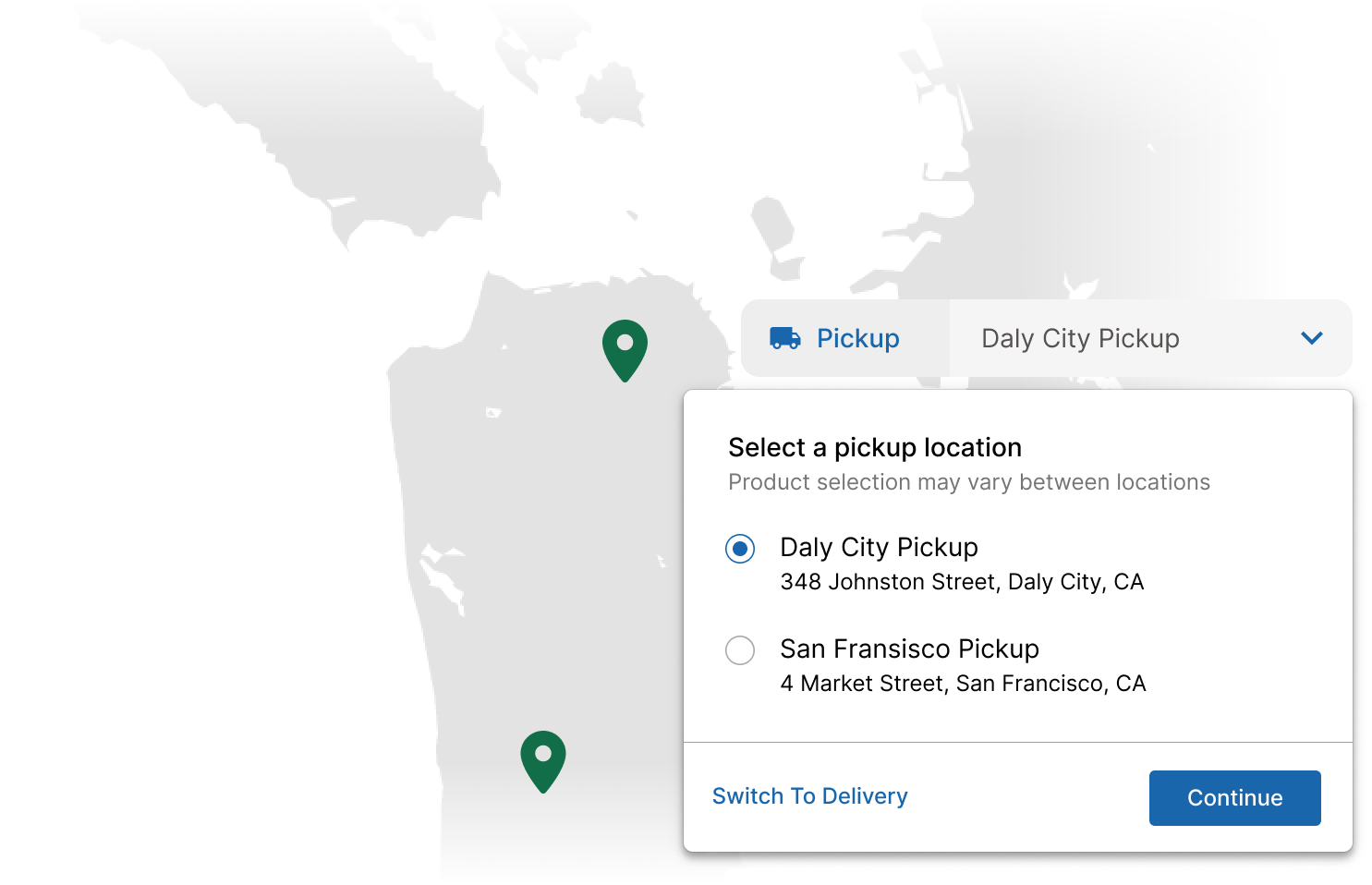 Carrier shipping integration
Expand to a national audience by offering third-party shipping, with rates up to 75% below standard shipping rates.
Create customer confidence by providing accurate shipping estimates on checkout via items weights and shipping desination.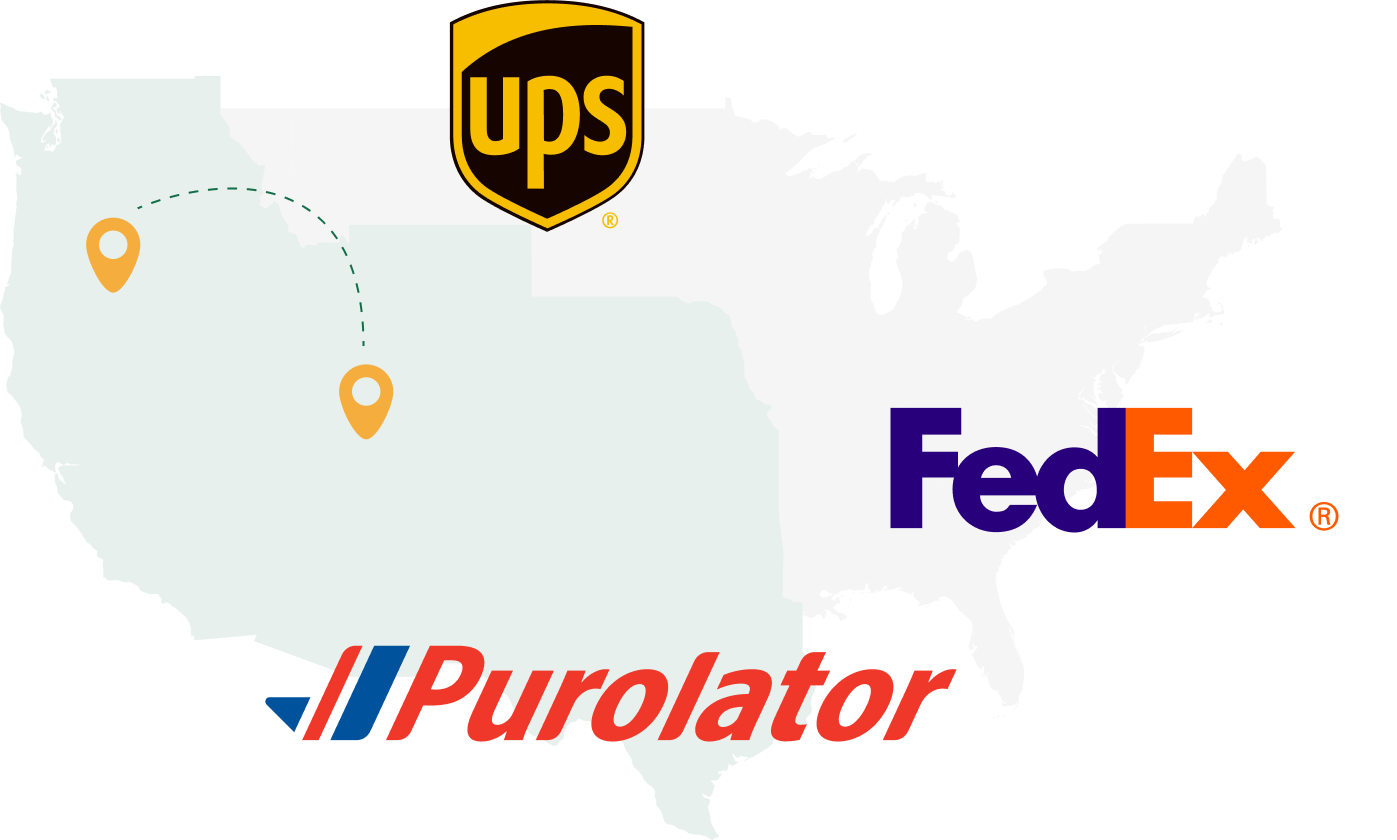 The complete e-commerce solution for food distributors
Simplify order collection and entry, access real-time analytics, and focus on growing your business — not maintaining it.
E-commerce built for Wholesalers
Sell to wholesale customers with gated access, custom pricing tiers, and sales rep order entry.
Custom Delivery Zones
Simplify your fulfillment with location-specific schedules, availability, cutoffs, or minimums.
Integration Capabilities
Minimize friction with pre-built integrations to industry ERPs and chain/hotel ordering systems.
Picking & Packing Sheets
Simplified picking and packing sheets by date, location, or wholesale orders.
Sell by Weight
Sell variable weight items, with an option to customize case sizes.
Sales & Fulfillment Analytics
Assess real-time SKU profitability, sales per rep, revenue per delivery zone, and more.
Ready to get started?
See why hundreds of food suppliers trust Freshline to sell more while saving time.