Flexible pricing for food suppliers
Simple, transparent pricing designed to help suppliers from starting to scaling.
E-commerce for retail

Branded store & custom domain

Customize fulfillment schedules by product

Custom delivery, pickup, and shipping zones

Sell and reconcile items by weight

Automated picking and packing sheets
Everything in Standard, plus

E-commerce for wholesale

Manage both wholesale and retail orders on one platform

Online price list

Custom pricing and availability by customer group

Detailed sales and operations analytics

Online proof of delivery signatures
Everything in Advanced, plus

Custom designed marketing page

24/7 phone support

White glove training and onboarding

Custom integrations and workflow
Breakdown of features
Standard
Advanced
Enterprise

Branded store & custom domain

A customized shop design and URL (e.g. shop.butchershop.com).

Email marketing integration

Send email campaigns to build a loyal customer base.

Freshline app store

Integrate apps to increase sales and save time.

Customize date availabiilty by product

Adjust availability schedules by items

Sales and operations analytics

Key data to help make informed decisions.

Manual order creation

Enter in wholesale and retail orders via the Freshline dashboard.

Wholesale ordering portal

Hide sensitive pricing information for non-approved shoppers, while allowing catalog browsing and discovery for visitors.

Custom wholesale price lists

Create client or group-specific access to custom product prices and availability.

Quick re-order for wholesale

Create client or group-specific access to custom product prices and availability.

Sell and reconcile items by weight

Sell by weight and adjust items up until the end of delivery.

Automated picking and packing sheets

Generate by service location, order type, product, and more.

Customized reporting

Generate custom reports by various fields.

Unlimited delivery zones

Custom minimums, dates, cutoffs, and availability.

Unlimited pickup locations

Curbside or store pickup with custom ordering rules.

Automated PDF Invoices

Automatically generate and send finalized PDF invoices with final order information, such as packed weights and item substitutions.

Digital invoice signatures

Receive digital signatures from foodservice customers on PDF invoices for proof of delivery.

Freshline shipping

3rd party shipping with custom shipping rates.

Online credit card processing

Pay by check and ACH

White glove onboarding and training

Email support

24/7 phone support
Frequently Asked Questions
Yes - Freshline's wholesale ordering portal enables convenient wholesale ordering from a phone, tablet, or laptop. Suppliers can automate cutoffs, minimums, schedules, while taking advantange of wholesale-specific features like custom price lists, market pricing, quick-reordering, and invoice signatures.

To see a detailed overview of Freshline's Wholesale B2B Ordering Portal, click here.

Perishable food suppliers can run both wholesale and retail ordering on Freshline. Suppliers can manage a unique URL and user interface for each, while consolidating picking, packing, and operations under one backend.

Unlike other e-commerce platforms that try to build a "one size fits all" for all industries and use cases, Freshline is specialized for the specific ways perishable goods are purchased, packed/processed, and shipped. This include perishables-specific features built to help farmers, retailers, and wholesalers succeed.

To see a full comparison of Freshline vs. other platforms, please visit our comparisons page.

No. At Freshline, we don't think suppliers should be penalized for growing their sales. Thus, we don't take any commissions or service fees on top of your online sales.

Yes! We have a bulk upload tool that allows you to migrate all of your products directly onto Freshline. Please get in touch with your success manager during onboarding to access the standardized template.

Most suppliers are able to set up and launch their store in days, not weeks or months. We provide training, guidance, and a suite of walkthrough guides to help you launch successfully.

Freshline is not a marketplace or marketing service - your products are not listed under Freshline nor are they featured next to other suppliers. All of your customers, orders, and data are owned by you - we're simply the technology platform that powers your e-commerce and operations experience.

Payouts are automatically deposited into your account after a successful transaction. Freshline payments are processed through Stripe - and you will be able to monitor all orders and transaction on your Freshline dashboard.

Absolutely. You can choose any available URL (i.e. supplierName.com, or shop.supplierName.com) to create a whitelabel experience. For suppliers without a valid domain name, we provide a free .freshlinemarket.com domain.
Save over 12 hours per week with Freshline
Freshline partners grow sales by 20% while eliminating hours of tedious, time-consuming manual work. Simplify order collection and entry, access real-time analytics, and focus on growing your business - not maintaining it.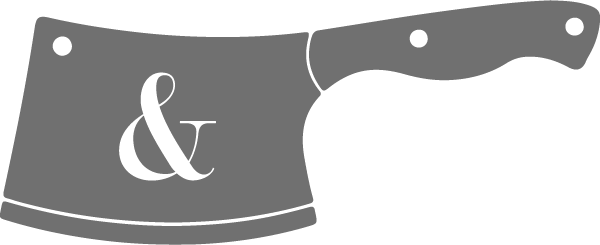 Ready to get started?
See why hundreds of food suppliers trust Freshline to sell more while saving time.