Powerful fulfillment tools
to save you time.
Automate your processing and packing operations with auto-generated pick lists by date, customers, orders, or aggregate products. Radically reduce time spent on operations, so you can focus on what you do best.
Automated packing sheets
Automatically generate a running list of orders you need to cut, pack, and deliver to be successful for a specific date.
Easily filter or sort orders by service zone or date range. Fulfill an order to automatically notify customers that their orders are on route.
Automated picking sheets
Generate an aggregated list of all products you need to cut, pick, and deliver across all of your orders for a given date range, audience, or locations.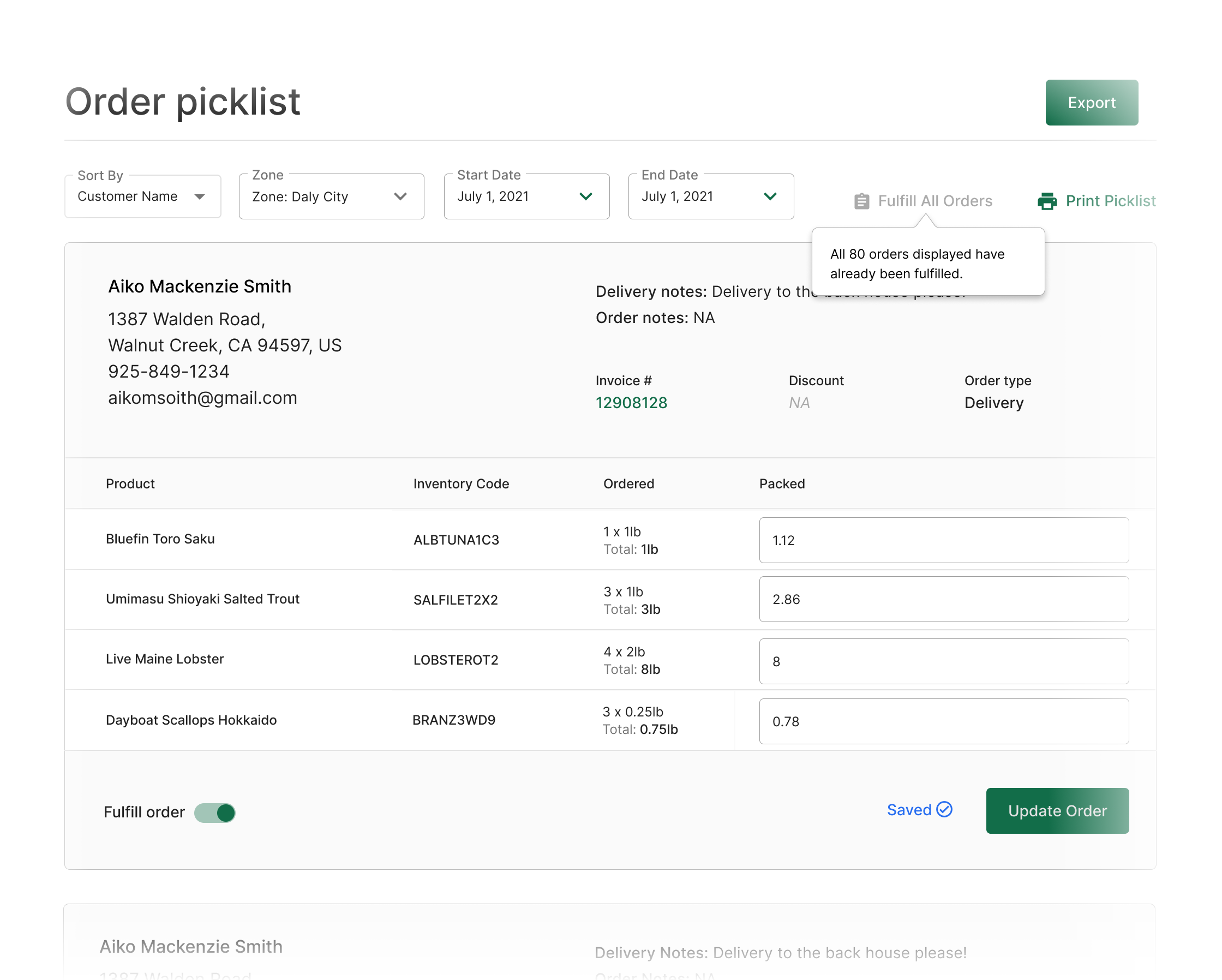 Streamlined inventory management
Simplify your day to day operations with live inventory tracking, bulk inventory editing, and syncing with popular 3rd party apps.
Adjust variable weight products
Easily input final weights for variable weight items up to the end of your delivery or pickup day. Automatically notify customers of final packed weights as you make changes.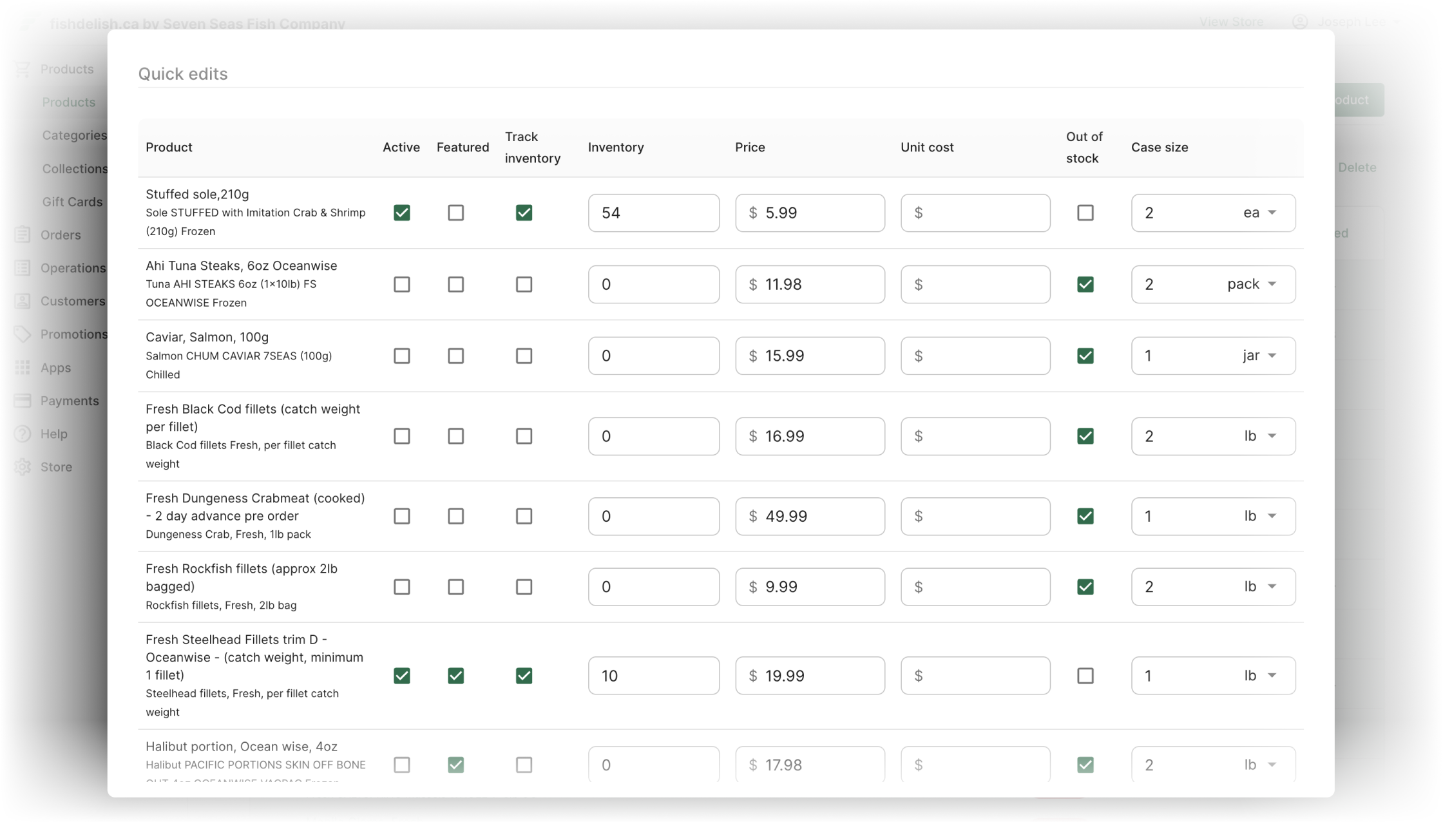 Flexible custom reports
Build the perfect report based on the data and fields you need for an optimal workflow.
Choose your fields, customize the order and sorting, and click export. Alternatively, bulk print your picking and packing list for simplified fulfillment.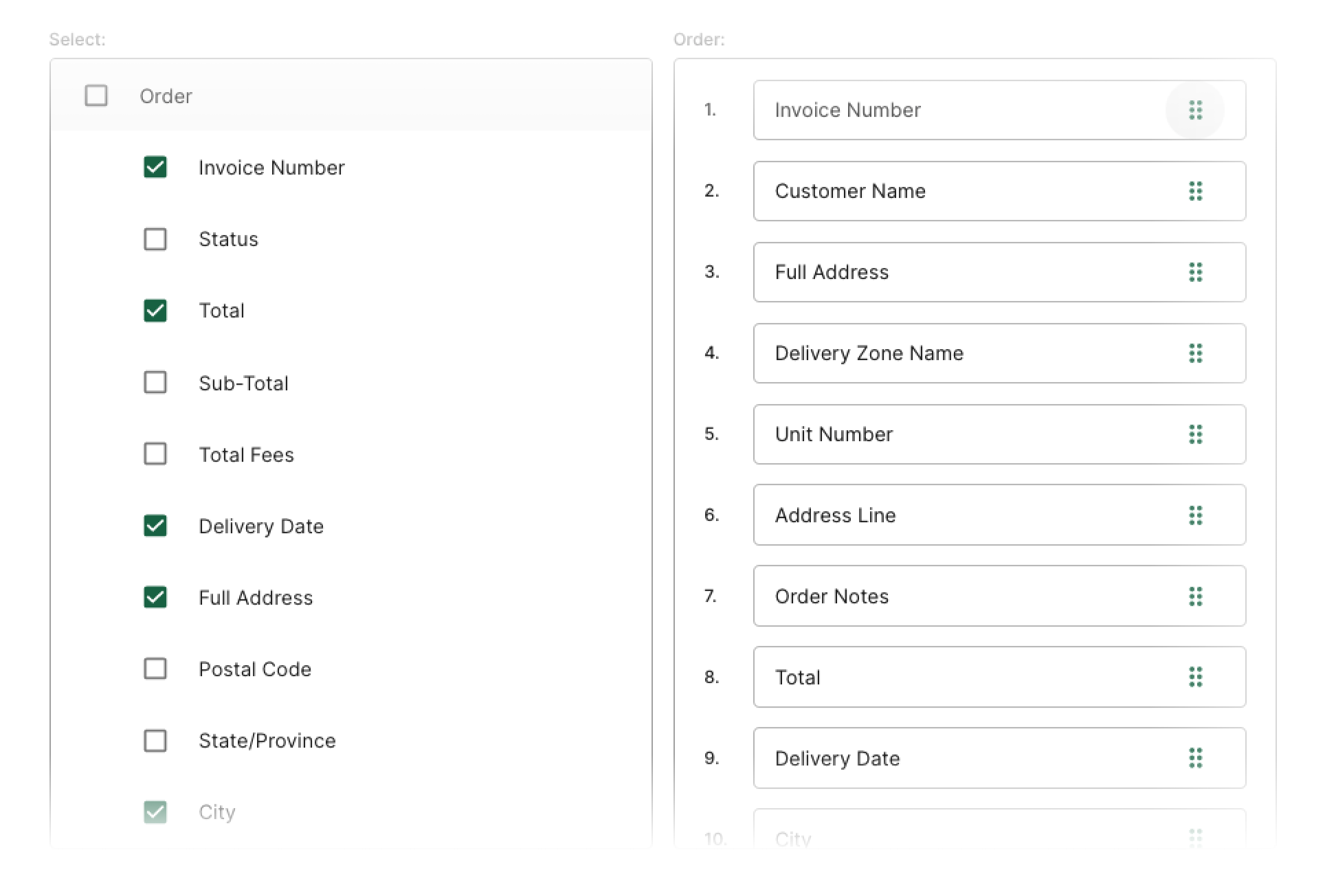 Transform your staff from order takers to sales people
Every minute you waste on manual orders, you could be selling to more customers. Eliminate late-night text orders and early morning manual entries. There's a better way.
E-commerce for Wholesale
Sell to wholesale customers with privileged access controls, custom pricing, and foodservice features.
E-Commerce for Retail
Create a branded, mobile-friendly online store by utilizing our professionally built design components.
Delivery & Shipping Zones
Customize delivery, pickup, and shipping zones, with schedules, fees, minimums, and availability by location.
Picking & Packing Sheets
Simplified picking and packing sheets by date, location, or wholesale orders.
Sell by Weight
Sell variable weight items, with an option to customize case sizes.
Sales & Fulfillment Analytics
Assess real-time SKU profitability, sales per rep, revenue per delivery zone, and more.
Ready to get started?
See why hundreds of food suppliers trust Freshline to sell more while saving time.