Invoicing and proof of delivery
for food suppliers.
Make your invoicing, delivery signatures, and payments hassle free for your operations team and wholesale customers. Create centralized, 24/7 access to order records - with digital signatures, proof of delivery, and payment reminders for customers.
Centralized, online invoices
Send invoices to your customers, track unpaid invoices, send reminders, and collect payment - in just a few clicks. Get paid faster with online credit card payments - with no hidden fees.
Give
everyone
their time back
Say goodbye to invoice requests from customers - who can access their entire order history and download invoices in just a few clicks. Eliminate the burden of manual work - so your finance team can focus on helping you grow.
Capture digital signatures from customers to serve as proof of delivery.
Signatures will magically be superimposed onto the digital PDF invoice - just like a paper invoice.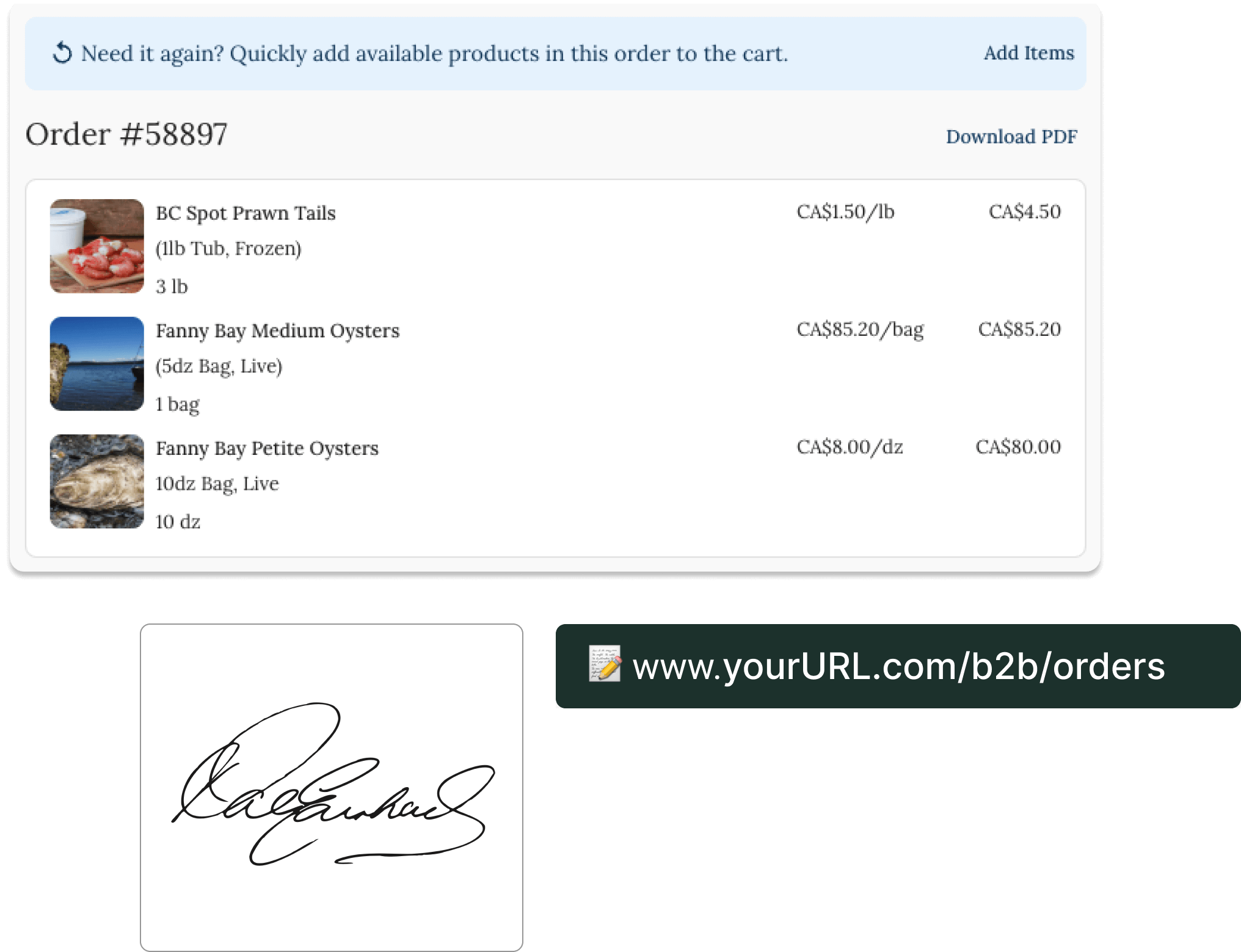 Transform your staff from order takers to sales people
Every minute you waste on manual orders, you could be selling to more customers. Eliminate late-night text orders and early morning manual entries. There's a better way.
E-commerce for Wholesale
Sell to wholesale customers with privileged access controls, custom pricing, and foodservice features.
E-Commerce for Retail
Create a branded, mobile-friendly online store by utilizing our professionally built design components.
Delivery & Shipping Zones
Customize delivery, pickup, and shipping zones, with schedules, fees, minimums, and availability by location.
Picking & Packing Sheets
Simplified picking and packing sheets by date, location, or wholesale orders.
Sell by Weight
Sell variable weight items, with an option to customize case sizes.
Sales & Fulfillment Analytics
Assess real-time SKU profitability, sales per rep, revenue per delivery zone, and more.
Ready to get started?
See why hundreds of food suppliers trust Freshline to sell more while saving time.