The best e-commerce platform for food distributors
Your food distribution business is unique. You need specific tools that map to the way your distribute. That's why Freshline built specific tools for food distributors to thrive online.
Direct experience with food distribution
Having built and scaled a tech-enabled wholesale company from $0 to $5M/year, we understand the challenges and opportunities present in wholesaling. Now, we're opening up our most innovative technologies to help other Distributors succeed.
Whitelabeled B2B ordering for distributors
Eliminate late night voicemail with branded ordering for your foodservice and wholesale customers.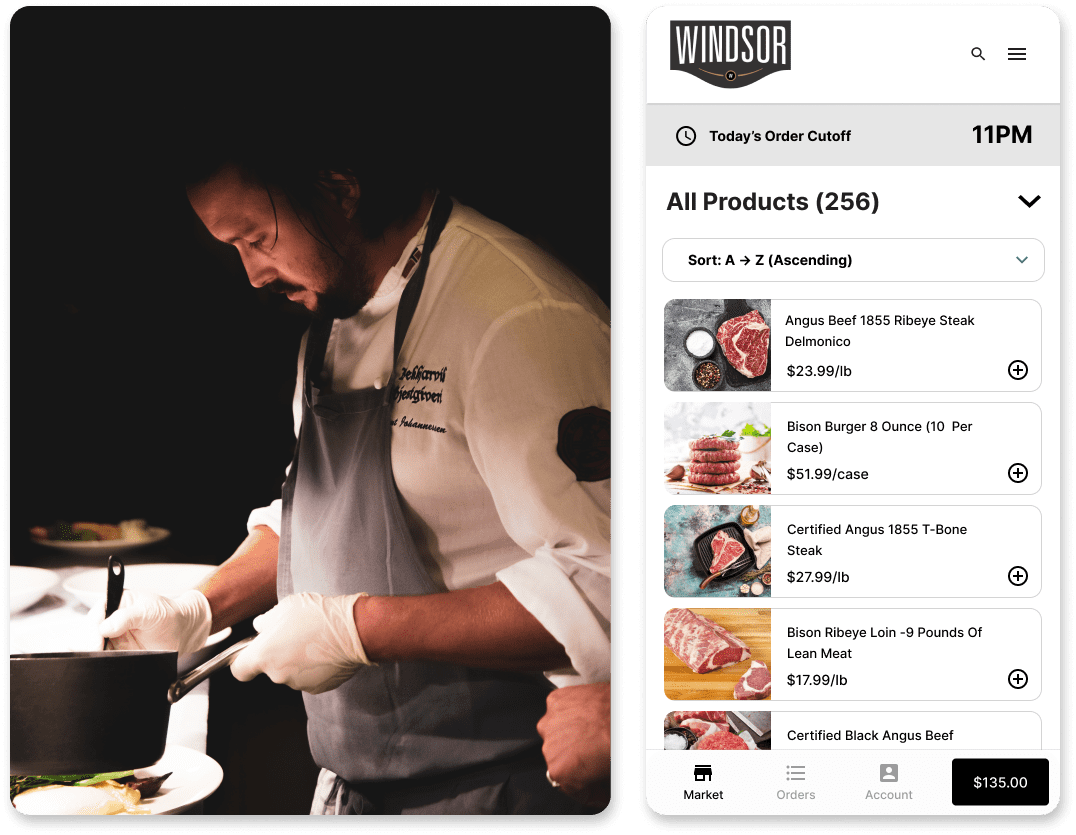 Sell fixed & variable weights
Sell product by set units or variable weights. Create custom overage deposits to account for differences between ordered and packed product weights. Easily bulk update orders with final weights without dealing with manual charges, refunds, or customer complaints.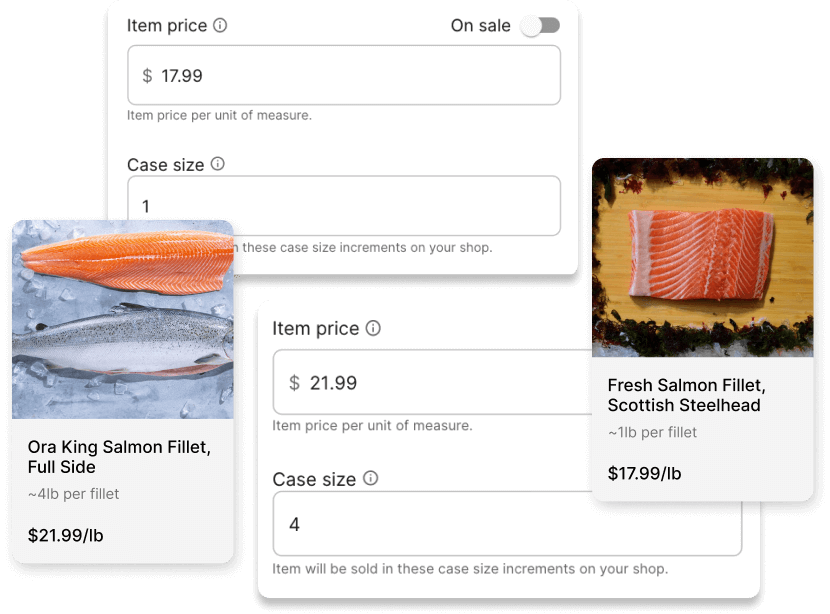 Customized distribution areas
Configure detailed delivery, shipping, or store pickup with advanced rules on availability, minimums, and schedules for each location you serve.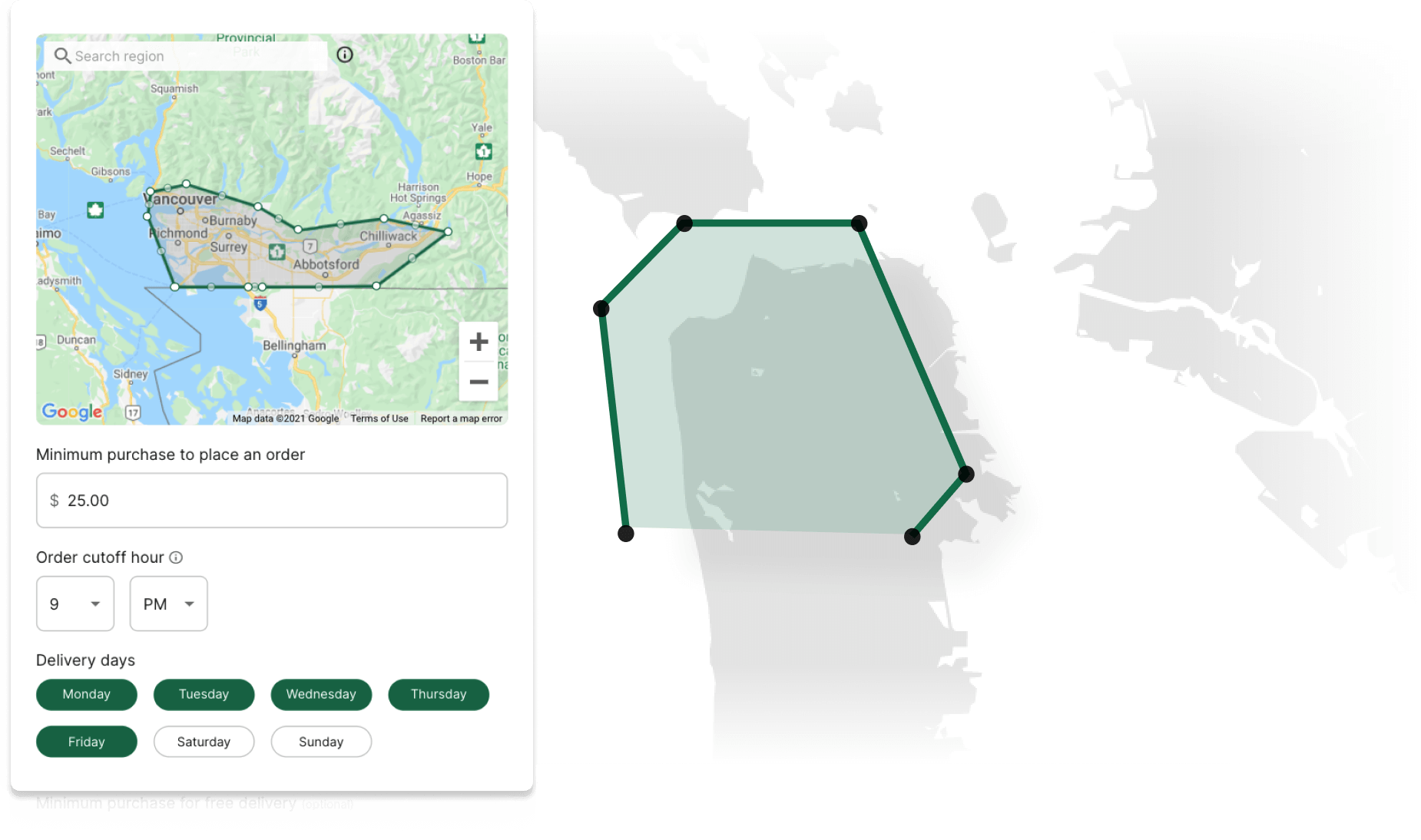 Flexible picking and packing sheets
Automate your processing and packing operations with auto-generated pick lists by date, customers, orders, or aggregate products. Radically reduce time spent on operations, so you can focus on what you do best - supply great product.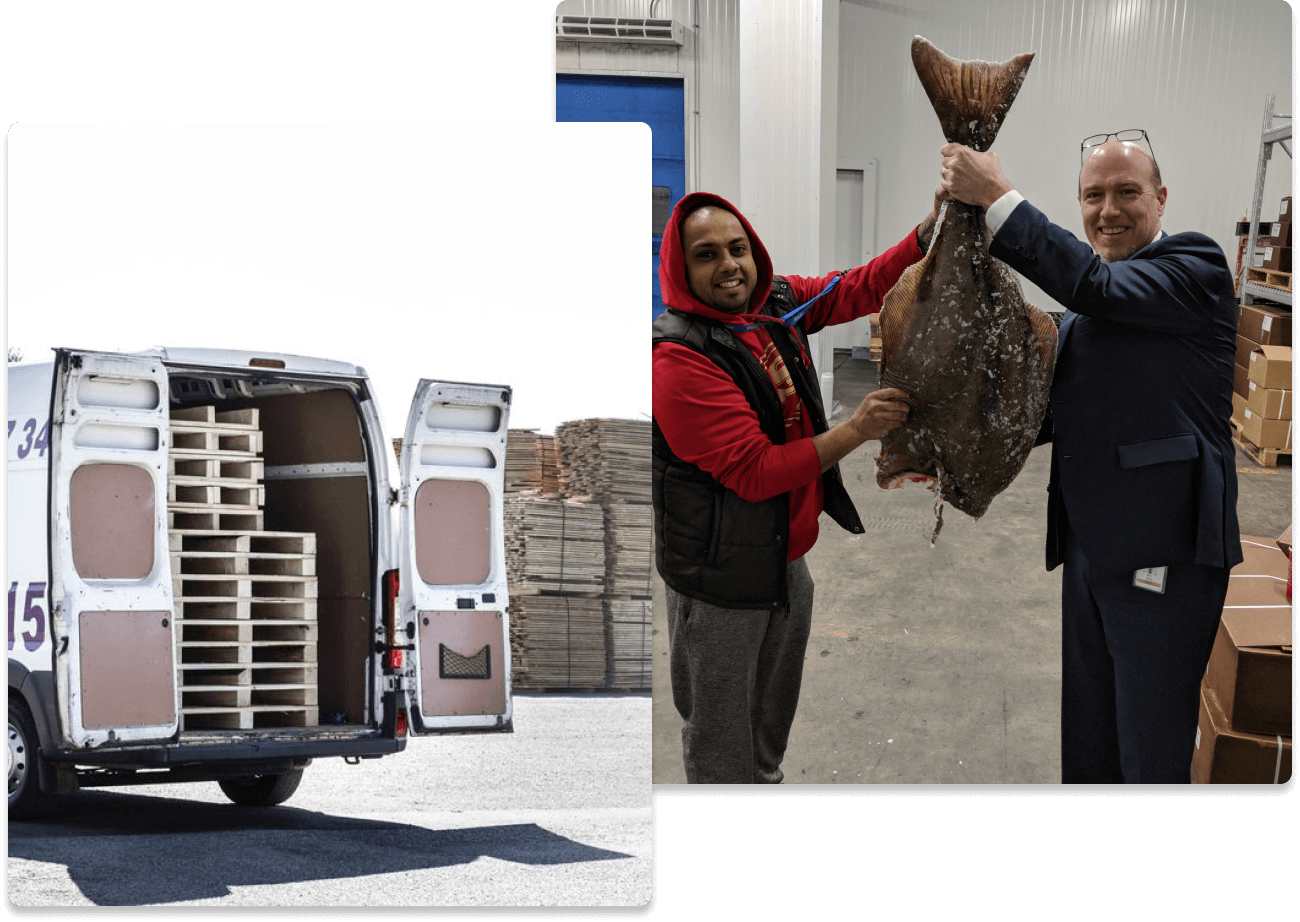 Launch in days, not months
Whether you're a regional meat wholesaler or a national seafood distributor, Freshline will help design your perfect ordering experience, set up custom integrations, and support your customer launch with dedicated training and marketing.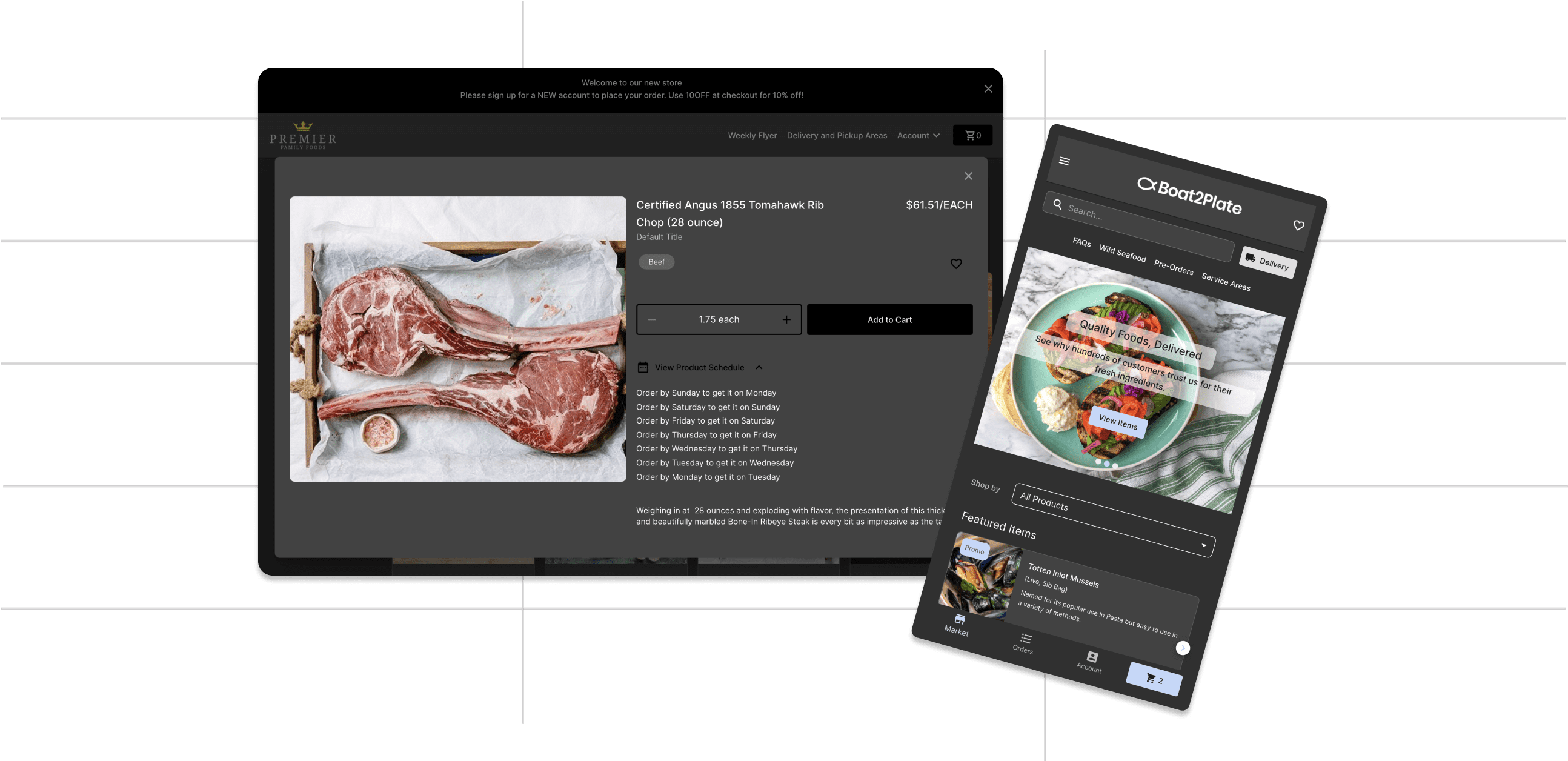 Do it all with Freshline
Everything you need to successfully level up your farm, retail, or wholesale operations. Build, launch, and scale your online business, anywhere.