Branded wholesale ordering for
food suppliers
Freshline's B2B online ordering portal makes receiving and managing orders 10x more efficient. We help suppliers, distributors, and wholesalers save time and reclaim peace of mind.
Dealing with manual orders is
painful.
You shouldn't have to deal with time-consuming manual orders in the 21st century. For decades, fax, text, and email ordering led to painful issues like:
Costly Operational Mistakes
Manual order entry often leads to miscommunication or wrong product packed/delivered - leading to product loss or dissatisfied customers.
Employee Dissatisfaction
Reps are forced to check emails, texts, voicemail and manually enter orders late at night - impacting quality of life.
Limited Data Visibility
Difficult or near impossible to analyze sales/product trends, proactively prevent customer churn, or gain new customers online through online branding or SEO.
A better wholesale ordering process
Every minute you waste on manual orders, you could be selling to more customers. Stop entering in late night text orders at 2am. There's a better way.
Get your time back
Deciphering vague, late-night order requests isn't fun. Launch your own B2B online ordering portal and offer streamlined, anytime ordering.
Easily create customer-specific pricing lists, set order minimums & schedules, while managing everything on a dashboard accessible from anywhere.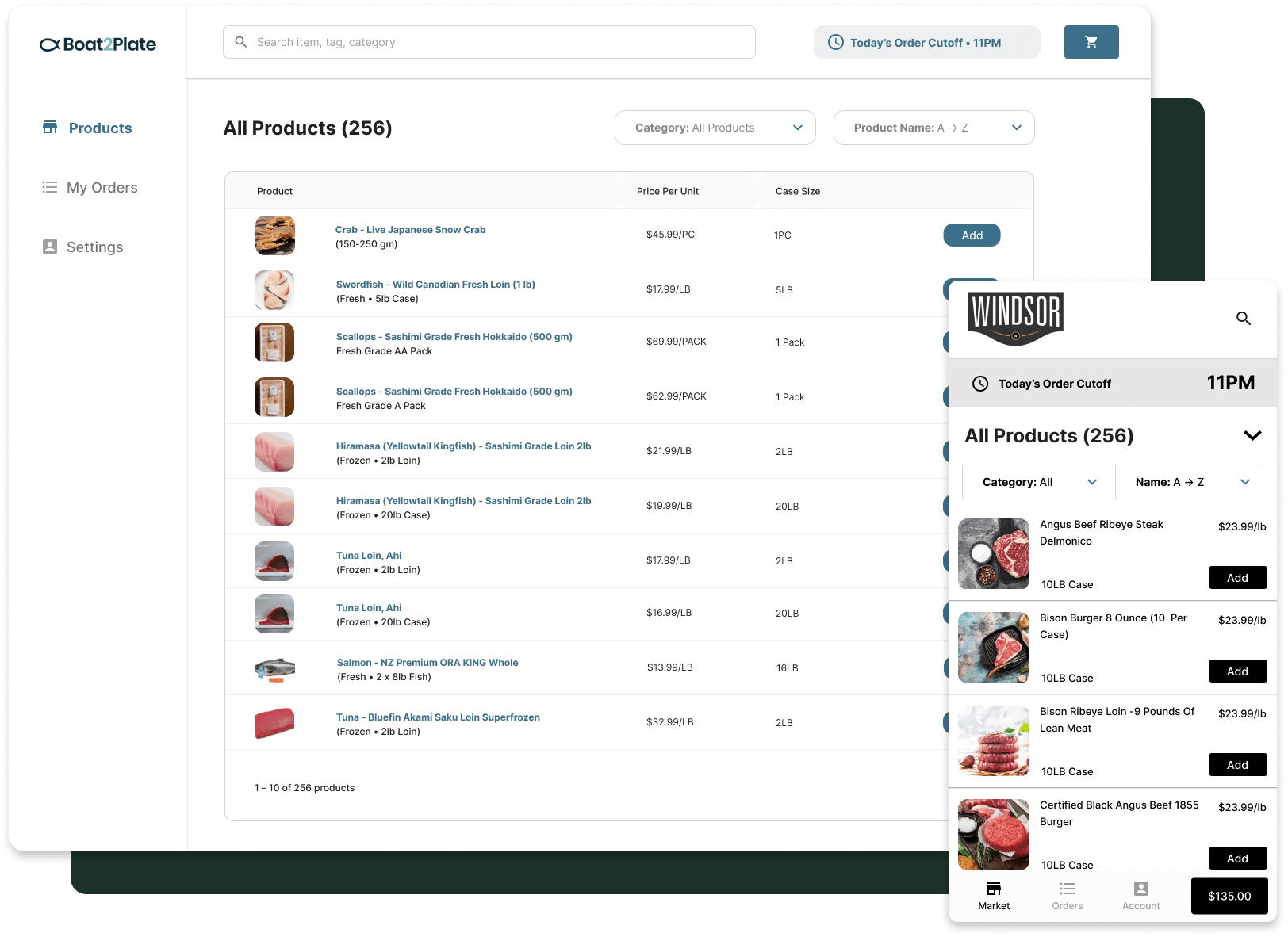 Empower your staff
Allow sales reps to take back their evenings and focus on building relationships and selling instead of serving as an ordering hotline.
Get real-time order notifications, create manual orders, while sorting, organizing, and printing all of your invoices and packing sheets in one click.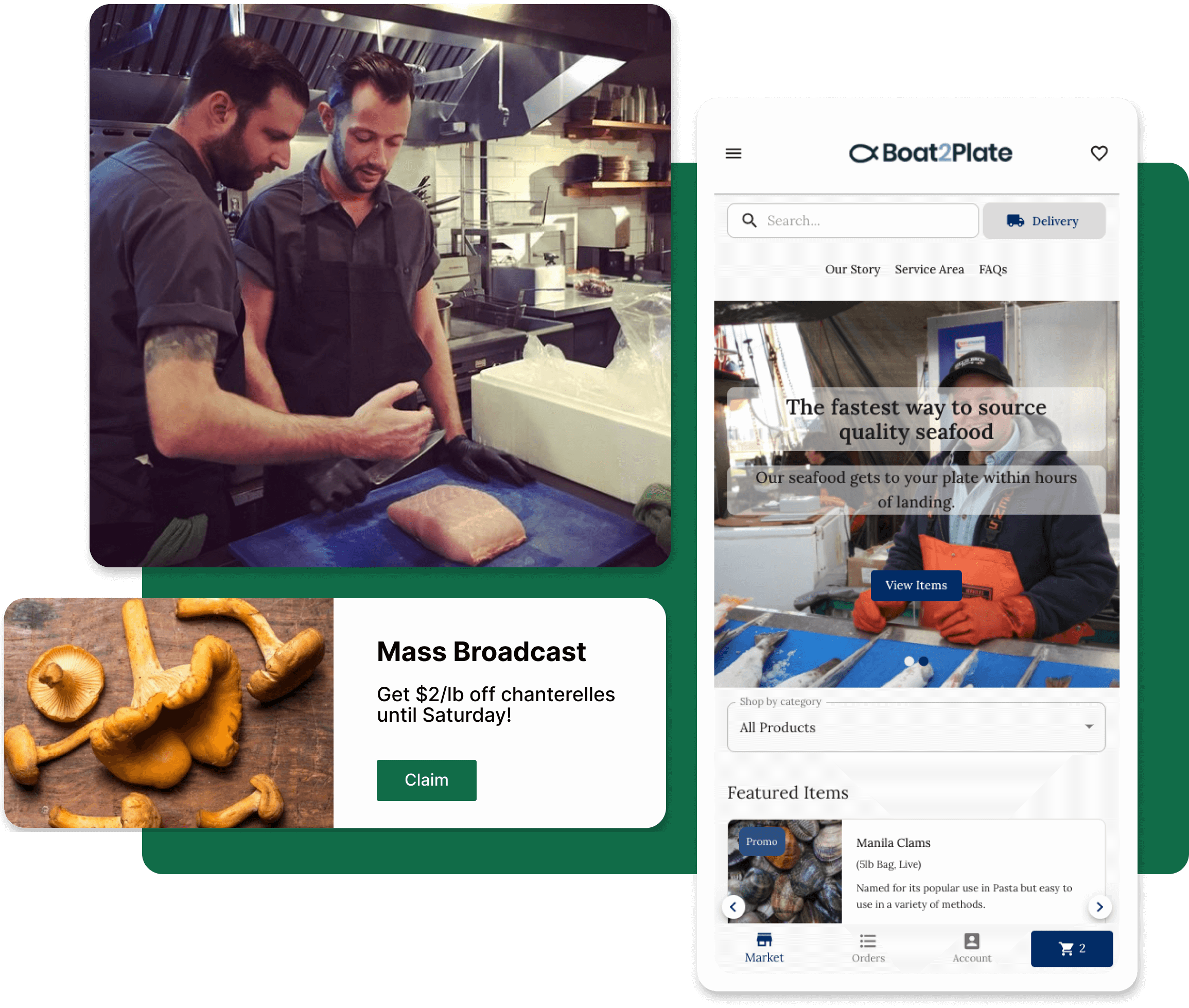 Streamline your backend work
Ditch manual inventory tracking on Excel or paper. Simplify your inventory management with live SKU tracking and automated picking/packing sheets.
Do retail deliveries? Eliminate duplicate work by consolidating your B2B online ordering and consumer ordering under one backend.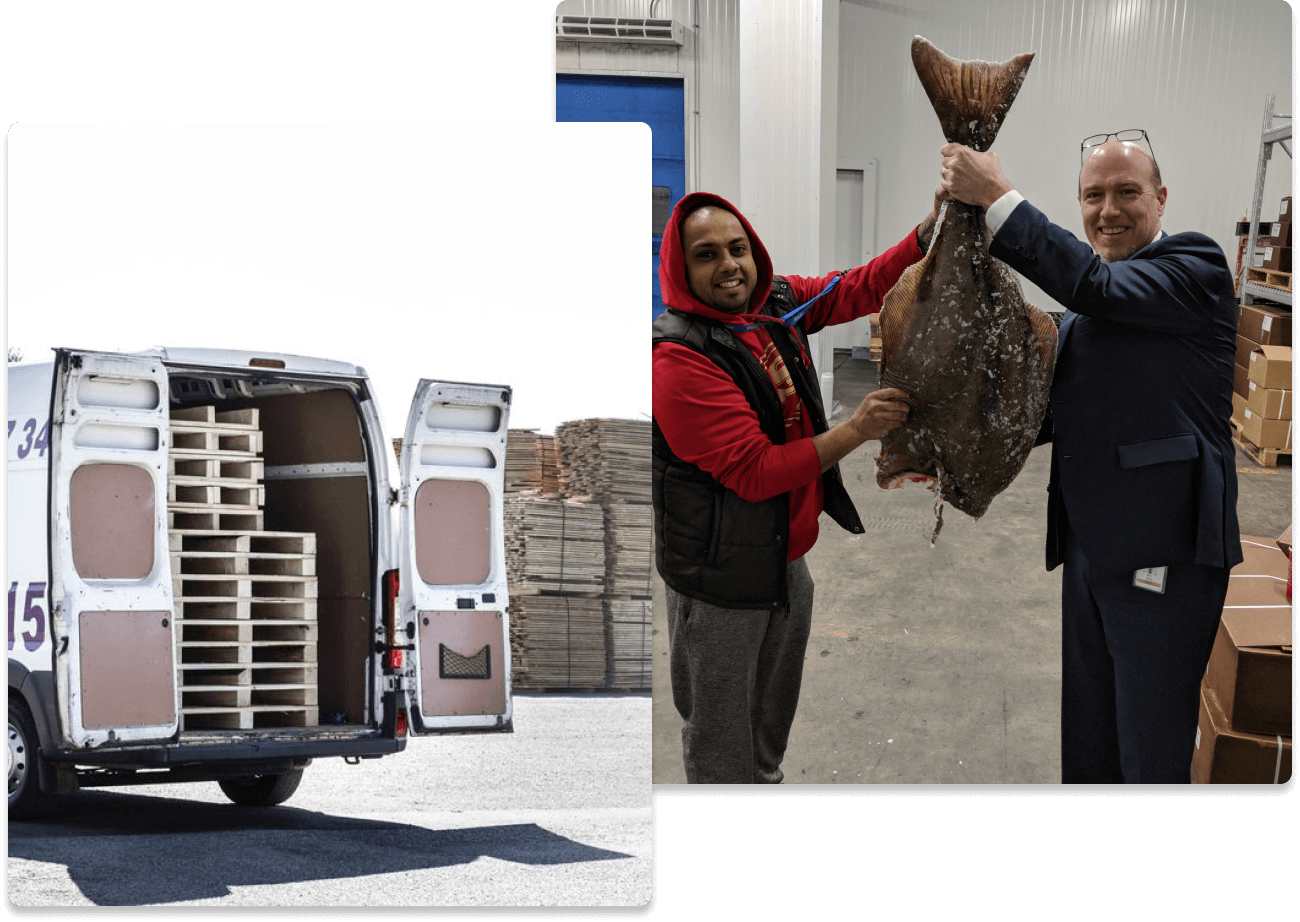 Leverage new data to grow
Quickly analyze SKU popularity, customer trends, customer lifetime value, while pre-emptively preventing wholesale customer churn.
Better reach current and new customers with SEO-optimized product lists, mass ordering reminders, and personalized promotions.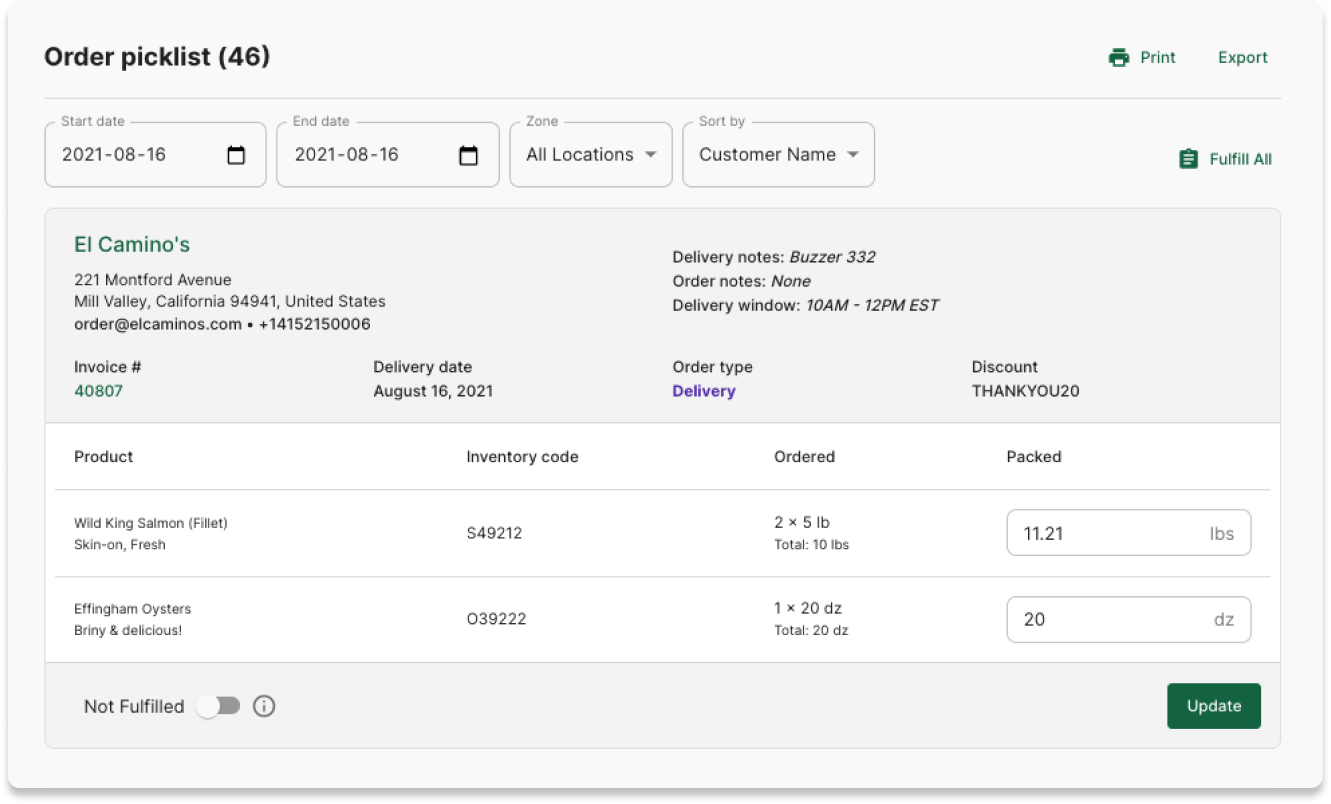 Goodbye, late night voicemail!
Provide B2B wholesale customers with real-time order confirmations and visibility, while letting reps take back their evenings. Automate error-prone tasks like order cutoffs, minimums, and inventory - so your sales team can prioritize meaningful work.
A Wholesale B2B (Business to Business) ordering portal is designed to streamline the receiving, managing, and fulfillment of orders between two business parties.

At Freshline, we specialize in B2B online ordering portals for foodservice companies (seafood, meat, or produce wholesalers) who sell primarily to restaurants and retailers.

There's clear ROI for implementing a B2B online ordering portal for customers. For example:

Changing Buyer Preferences: Young chefs and wholesale customers prefer online ordering vs. text/email/voicemail.

Empowered Sales Reps: Allow sales reps to take back their evenings and focus on building relationships and selling instead of serving as an ordering hotline.

Streamlined Operations: Automate error-prone tasks like order cutoffs, minimums, and inventory.

Growth Opportunity: B2B is the fastest growing segment in all of online commerce.

Most definitely. You can use Freshline's backend dashboard to enter in manual B2B orders, create invoices, and capture payment.

Even if only 25% of your orders were automated through a B2B online ordering portal, you would see significant time savings and mistakes eliminated.

Freshline's B2B online ordering portal has the capability to integrate and work well with most major accounting and software systems - even custom-built ones. Detailed discussions and timelines are typically set after a demo, based on your unique capabilities and needs.

Absolutely. You have the option to fully white-label your online B2B ordering portal. You can choose any URL (i.e. wholesale-ordering-portal.com, or b2b.ordering-portal.com), provided you own the domain. You can also customize various aspects of your online ordering platform, without having to code.

Setting up a B2B online ordering portal with Freshline is easy. First, schedule a short walkthrough demo, where a Freshline team member will walk you through all of our features, benefits, and guides to building the best wholesale food ordering portal.

Already have an online store or list of items? We have an automatic script that allows you to migrate all of your wholesale food items to Freshline in just a few clicks. A Freshline team member will be happy to assist with this process after your demo walkthrough!
Ready to get started?
See why hundreds of food suppliers trust Freshline to sell more while saving time.