Make
data-driven decisions

with Freshline Analytics.

Track critical product, customer, and sales metrics with Freshline Analytics. Review data snapshots across to make better decisions across your wholesale and retail operations.
Visualize your sales analytics
Review your sales trends and revenue at a glance on your laptop, tablet, or mobile phone. Quickly filter through data ranges to run your business proactively, not reactively.
Track analytics by service location
Quickly track revenue and customer metrics across each delivery zone and pickup location - helping you double down on successful locations while identifying areas of improvement.
View top performing products and customers
Get a quick snapshot of your top performing products and customers, broken down by number of orders or total revenue.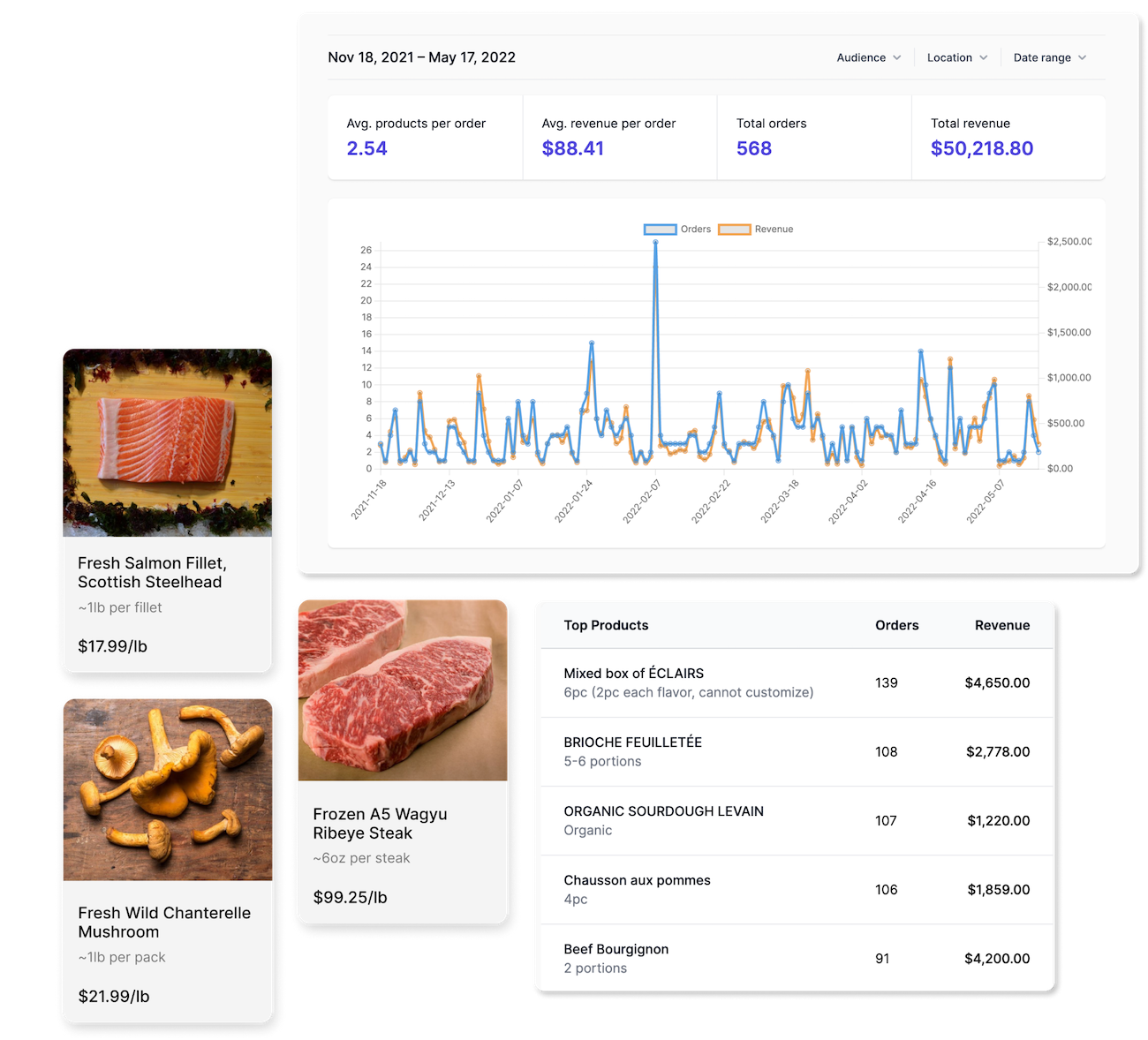 Empower staff with exactly what they need
Every minute you waste on manual orders, you could be selling to more customers. Stop entering in late night text orders at 2am. There's a better way.
B2B Wholesale Ordering
Sell to wholesale customers with privileged access controls, custom pricing, and foodservice features.
Retail E-Commerce
Create a branded, mobile-friendly online store by utilizing our professionally built design components.
Delivery & Shipping Zones
Customize delivery, pickup, and shipping zones, with schedules, fees, minimums, and availability by location.
Picking & Packing Sheets
Simplified picking and packing sheets by date, location, or wholesale orders.
Sell by Weight
Sell variable weight items, with an option to customize case sizes.
First-Class Support
Receive white-glove onboarding, data migration, and continued support, 24/7.
Ready to get started?
See why hundreds of food suppliers trust Freshline to sell more while saving time.