The Leading eCommerce Platform for
Foodservice
Online ordering and intelligent fulfillment, built for wholesalers and distributors.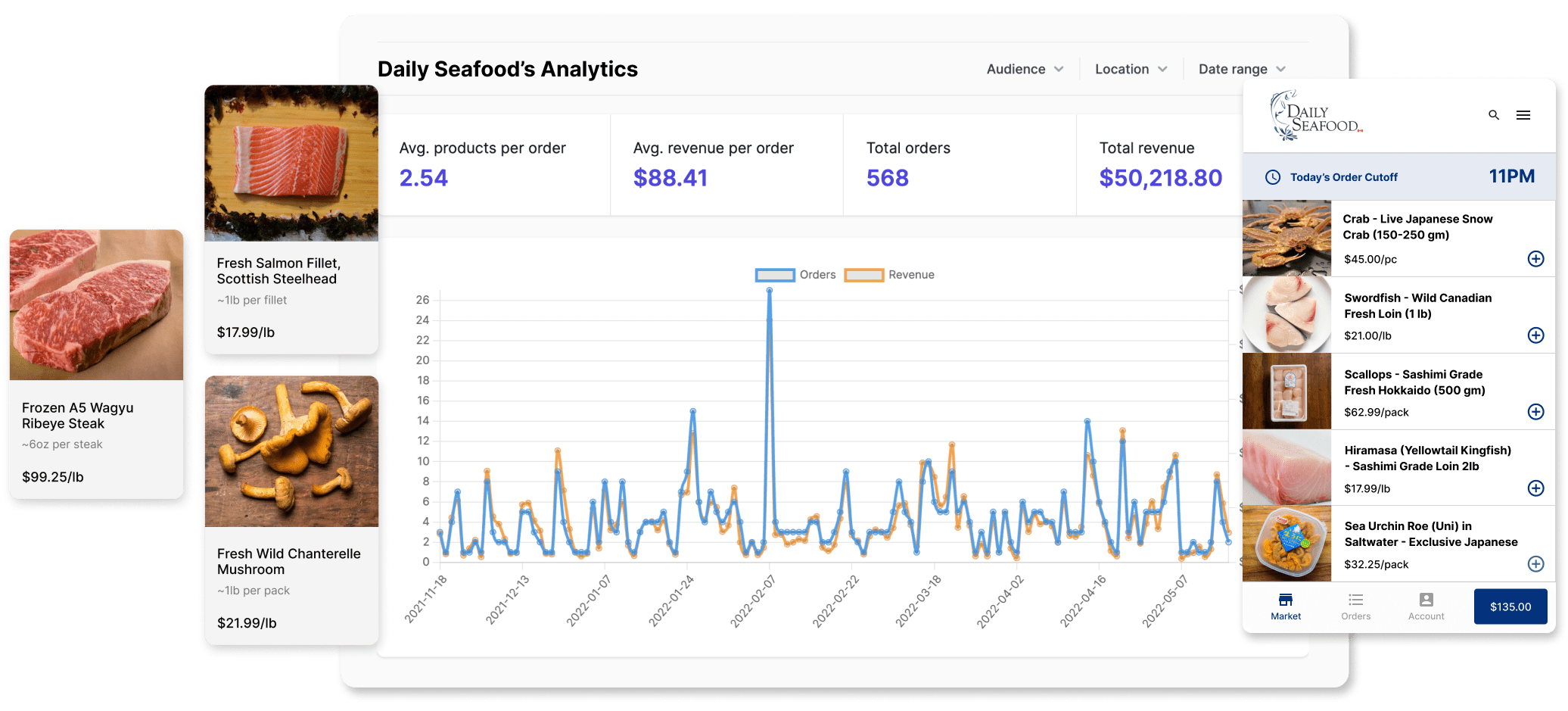 18%
Increase in order volume
70%
Less order entry time
24%
Decrease in operational errors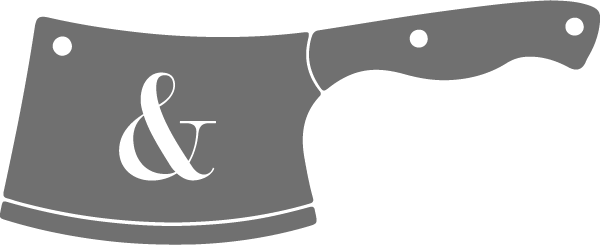 "You guys really deliver. I see continuous improvements. We feel like we are getting a customized platform and we have a say in what you build. This is really valuable for a company like ours."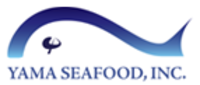 Yama Seafood · New York
"We have finally found the platform which is customizable and user friendly depending on the ever changing needs of my business. Flexible delivery zones and options are so important for us and I can't see myself using anything else other than Freshline."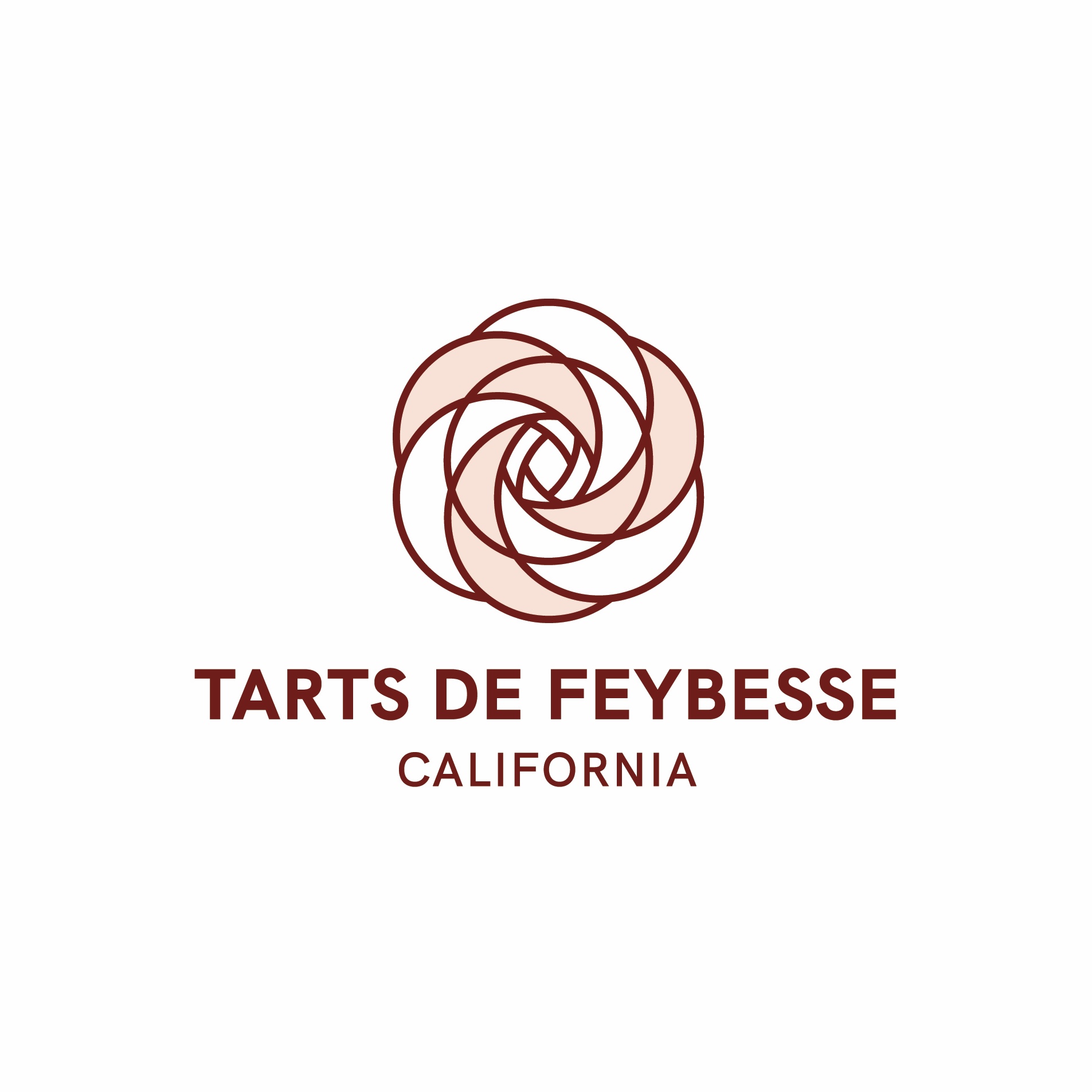 Tarts de Feybesse · San Francisco
"Online ordering has been huge for us - pretty much all of our wholesale customers are now ordering online, which is a huge time saver for both us and them."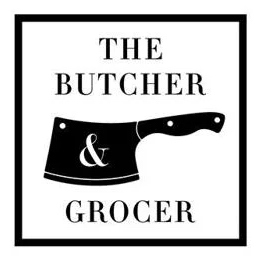 The Butcher & Grocer · Columbus
"Freshline has been an awesome partner from beginning to end. With the growth we saw in our retail e-commerce sales after launch, we wanted to leverage this for our wholesale customers."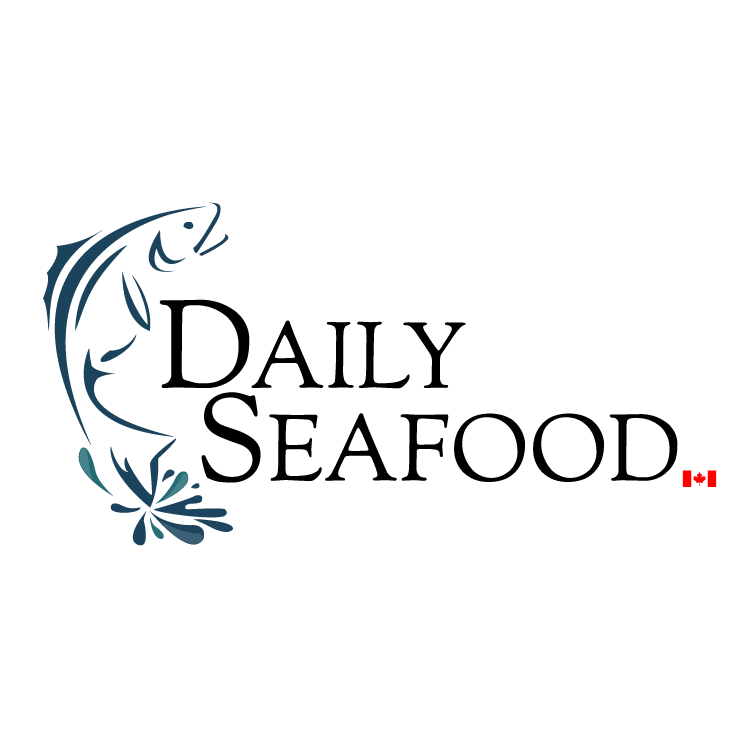 Daily Seafood · Toronto
"I can really see the amount of passion you have for your product.. we talked and worked with 4 different companies in this space now over the years, and I don't think anyone had the customization and flexibility you guys have."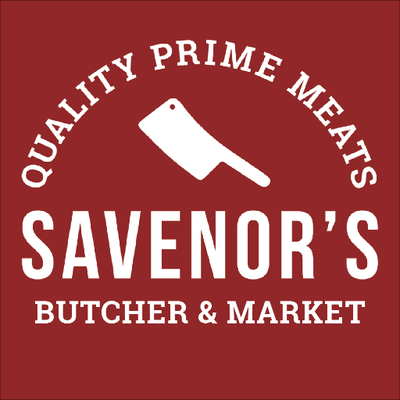 Savenor's Market · Boston
"Freshline has made running my distribution business way easier. The automation and features you're building are more exciting than Christmas gifts."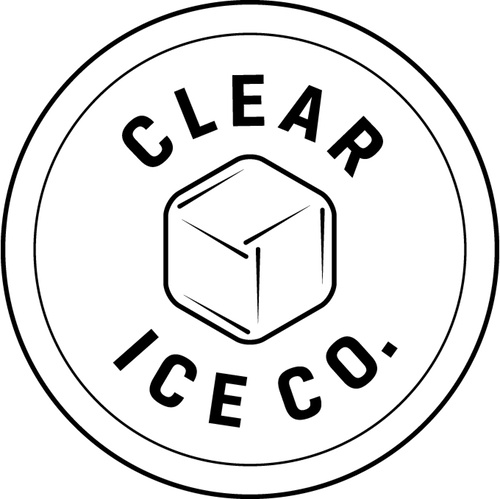 Clear Ice Company · San Francisco
The complete e-commerce solution for food distributors
Simplify order collection and entry, access real-time analytics, and focus on growing your business — not maintaining it.
E-commerce built for Wholesalers
Sell to wholesale customers with gated access, custom pricing tiers, and sales rep order entry.
Custom Delivery Zones
Simplify your fulfillment with location-specific schedules, availability, cutoffs, or minimums.
Integration Capabilities
Minimize friction with pre-built integrations to industry ERPs and chain/hotel ordering systems.
Picking & Packing Sheets
Simplified picking and packing sheets by date, location, or wholesale orders.
Sell by Weight
Sell variable weight items, with an option to customize case sizes.
Sales & Fulfillment Analytics
Assess real-time SKU profitability, sales per rep, revenue per delivery zone, and more.
Features customized for
foodservice businesses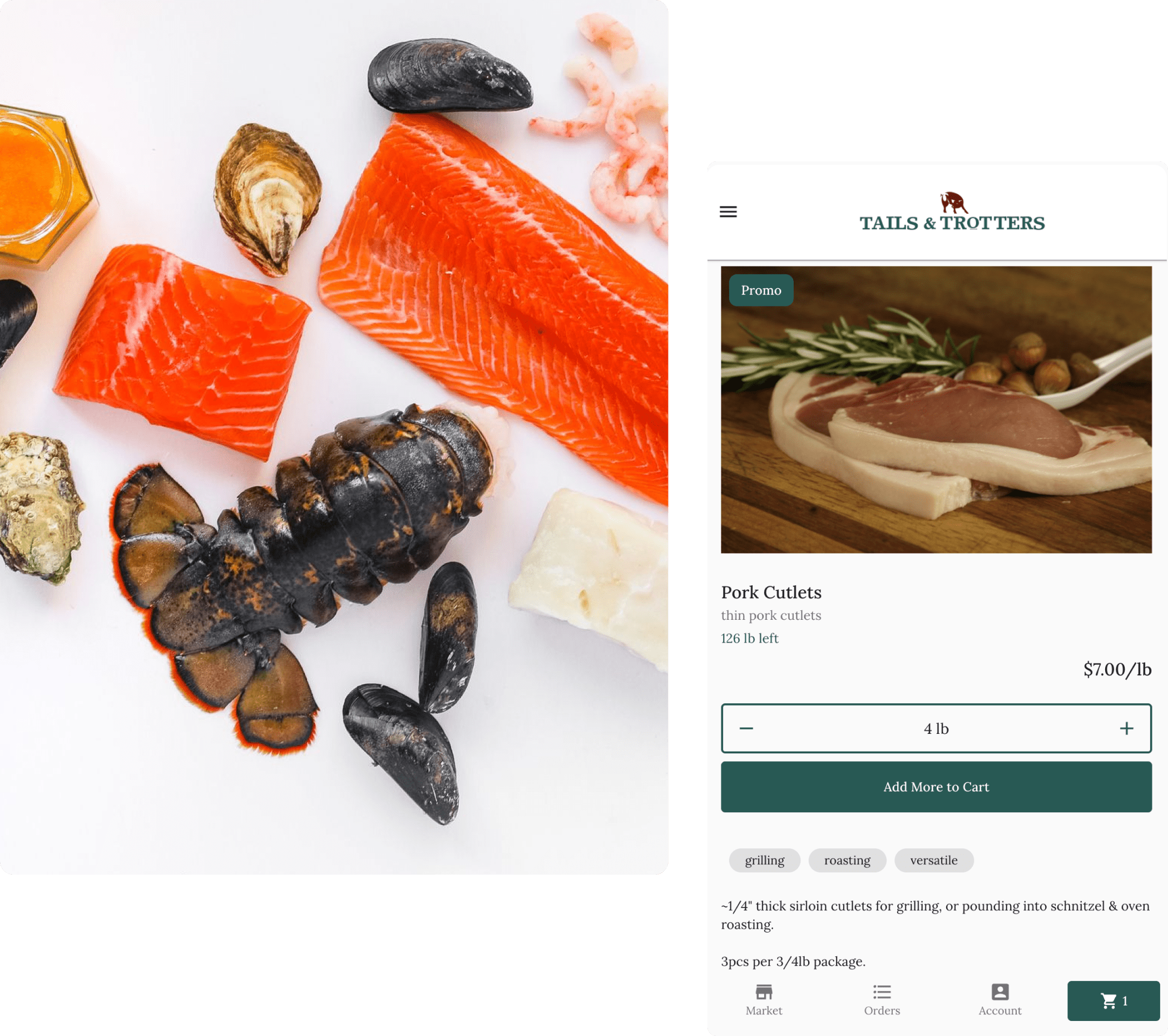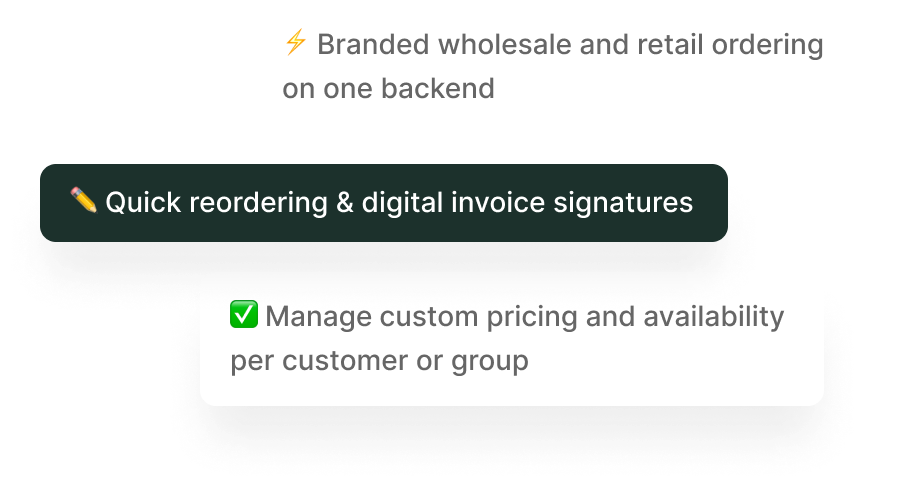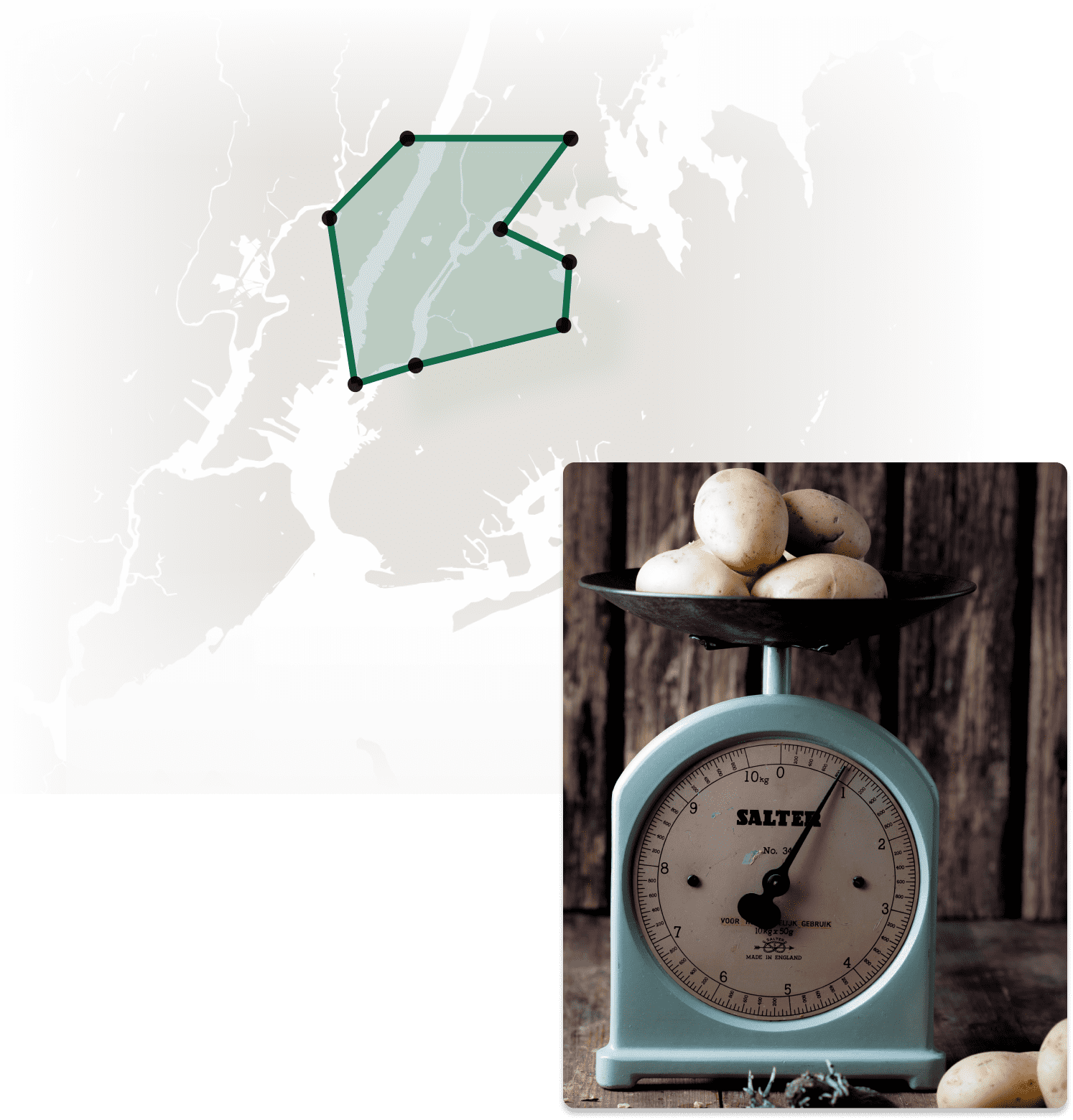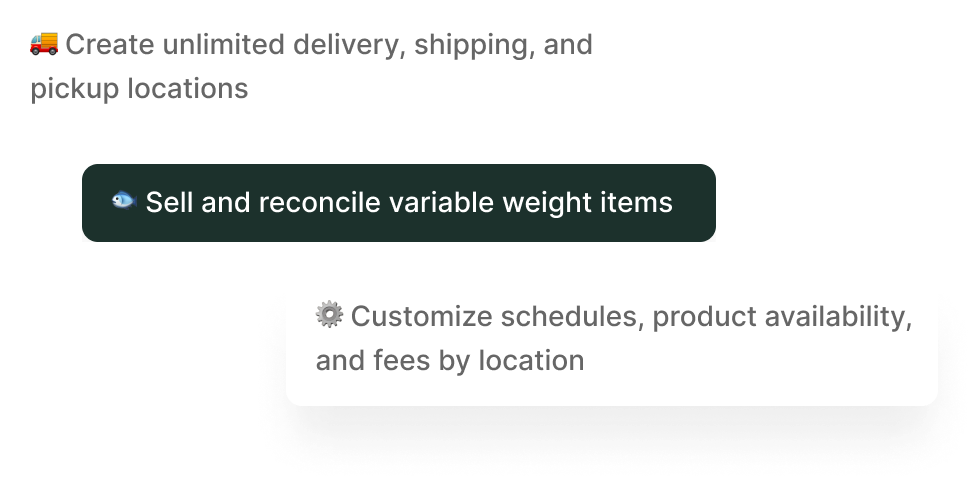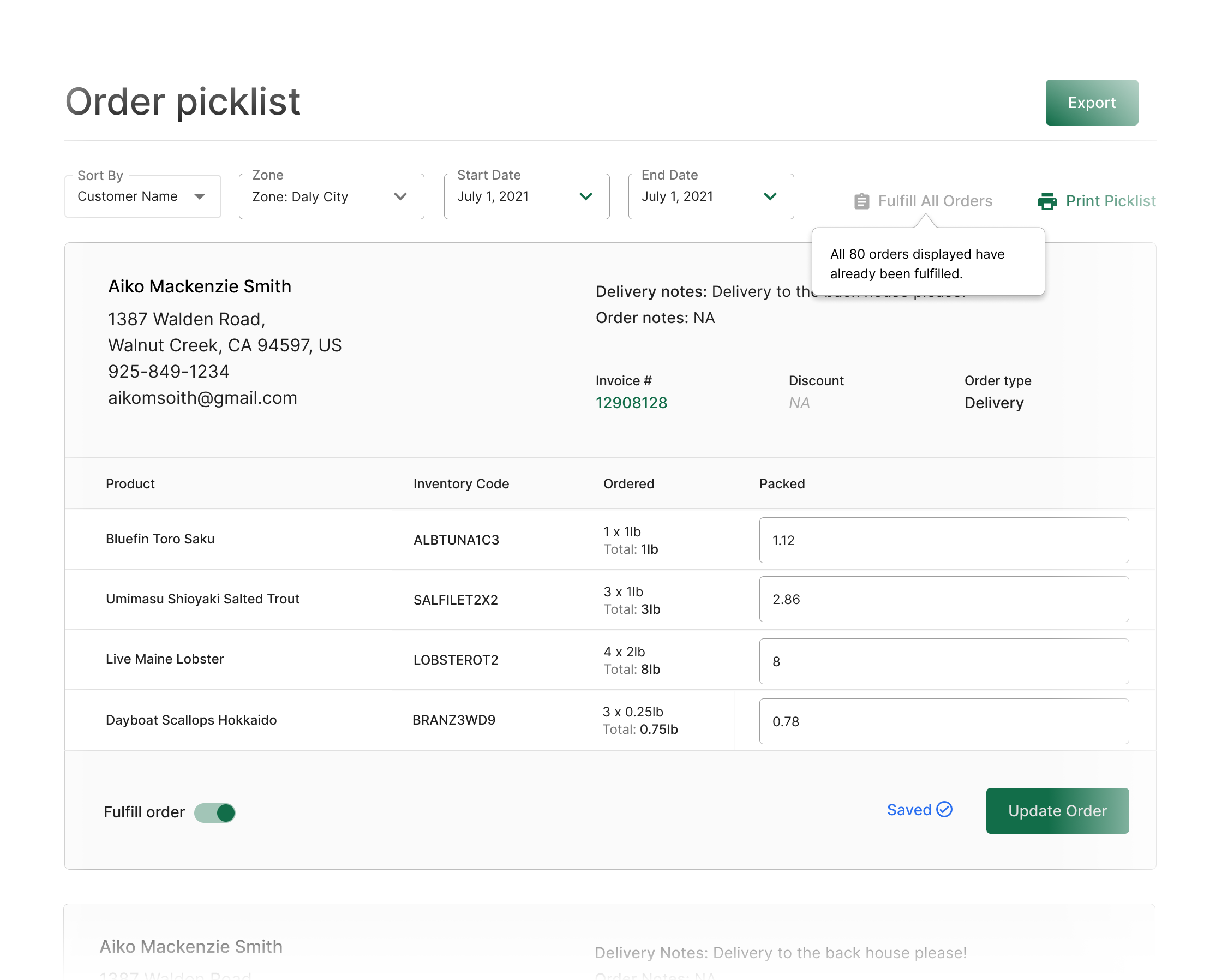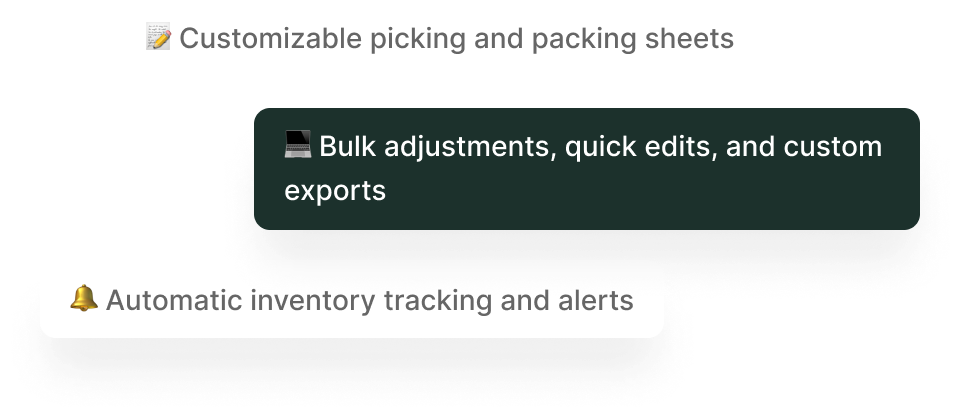 Explore Freshline's Top Features
Increase your sales and empower your team with tools you need to find success. Take our product for a spin - without signing up or attending a demo.
Frequently Asked Questions
While online ordering lends itself to a more convenient experience for both restaurants and wholesalers, we understand 100% adoption could be difficult. Luckily, sales reps & inside sales teams can use Freshline's mobile-friendly dashboard to enter any orders receieved via text, email, or fax. Furthermore, Freshline has the capability to integrate directly with EDI utilized by hotels and restaurant chains, in addition to online ordering.

Even for wholesale that achieve a 30-40% online order rate, they realize significant efficiency gains, reduced operational mistakes, and more insights into their business. To see a detailed overview of Freshline's Wholesale features, please click here.

Unlike other e-commerce platforms that try to build a "one size fits all" for all industries and use cases, Freshline is specialized for the unique ways in which perishables are purchased, packed/processed, and shipped. This include features built for food distributors like catch weight sales, customized delivery zones, schedules and cutoffs, and recurring orders.

To see a full comparison of Freshline vs. other platforms, please visit our comparisons page.

No. At Freshline, we don't think wholesalers should be penalized for growing their sales. Thus, we don't take any commissions or service fees on top of your orders.

Yes - we offer white-glove onboarding for all wholesale customers. This includes helping you export your existing data from your ERP or accounting system, setting up your online ordering portal, training your staff, and supporting you during your launch.

Freshline will do all the hard work for you to launch your online ordering. Our team will set things up, ensure it works with your existing workflow, train your staff, onboard your chefs, and even let you do a totally risk-free pilot. Consequently, most wholesalers are able to set up and launch their ordering platform in weeks, not months.

Freshline is not a marketplace nor a marketing agency - your products are not listed under the Freshline brand, nor are they featured next to other suppliers. All of your customers, orders, and data are owned by you. Freshline serves as the technology platform that powers your e-commerce and operations experience.

Absolutely. We offer food distributors the option of Freshline Payments (i.e. Direct Debit, ACH, Credit Card), or continuing to use existing payments workflows (i.e. manual checks). Wholesalers using Freshline Payments can benefit from lower credit card fees, net terms syncing, ACH/direct debits, automated payment reminders, and digital delivery signatures.

Absolutely. You can choose any available URL (i.e. yourName.com, or order.yourName.com) to create a fully branded experience. For suppliers without a valid domain name, we provide a free freshlinemarket.com domain.

Yes - this is one of the unique benefits of working with Freshline! Prior to building Freshline, our co-founders (and several team members) built a tech-enabled seafood distribution company called Coastline Market, scaling that company to hundreds of restaurants and millions in revenue.

Through this 4 year experience, we dipped our toes across product sourcing, processing, picking/packing, warehousing, and fulfillment. We know the problems, nuances, and challenges food distributors face from first-hand experience, which is why Freshline is best equipped for food distributors and wholesalers.
Ready to get started?
See why hundreds of food suppliers trust Freshline to sell more while saving time.